Happy Labor Day!
It's been a while since I participated in Marvelous Middle Grade Monday, but I finally caught up on some middle grade reading, and these books are so fantastic I just had to jump back in!
---
First up is THELMA BEE IN TOIL AND TREBLE by Erin Petti, which comes out tomorrow! I was privileged to read an early copy of this book. It's the sequel to THE PECULIAR HAUNTING OF THELMA BEE, and if you haven't read that one, you should definitely pick it up. But either way, you can totally start with this one  and enjoy it.
Eleven-year-old Thelma Bee is a supernatural investigator and has powers of her own she's still learning about (revealed in the first book). As part of the Riverfish Valley Paranormal Society (RVPS), Thelma and her friends have to investigate a new spike in paranormal activity in their small town. A classmate brings reports that his older sister's a cappella group–Toil and Treble–is seriously evil. Thelma and the rest of RVPS are at first skeptical, but when Thelma's sworn enemy joins the group, starts acting nice, and then disappears, she believes it may be true.
I loved all the quirky characters in the first book, and they all return, plus some new fun characters, including the stars of a ghost-hunting reality show. I also really enjoyed how Thelma grows into her powers and also deals with some family drama while navigating her friendships as well. I highly recommend you go pick this one up tomorrow!
---
I'm always up for a middle grade quest, and LARK AND THE WILD HUNT by Jennifer Adam is the perfect adventure. Lark Mairen lives in the Borderlands–an area that borders the land of the fae. Twice each year elite riders from her side of the border ride in the Wild Hunt with the Fae Court to strengthen the border, maintaining a delicate balance of magic and time. But the morning after the hunt, her brother doesn't come home with the other riders.
As her family tries to get answers about her brother's disappearance, Lark befriends a fae boy she calls Rook. To find her brother, she must fix a special clock the Harvest King dropped during the hunt. Fixing things is a particular skill of Lark's, so she's up to the challenging task. But others want the clock, plus it appears the fae aren't keeping their part of the agreement with her people. It's getting dicey, and way too much rests on Lark's shoulders.
I don't read a ton of fantasy, but I found this story completely gripping. Lark's love for her brother and determination to bring him home, no matter what, is relatable and admirable. I also enjoyed her relationship with Rook. Lark's parents and sister are great characters too. If this book isn't on your radar, go check it out!
---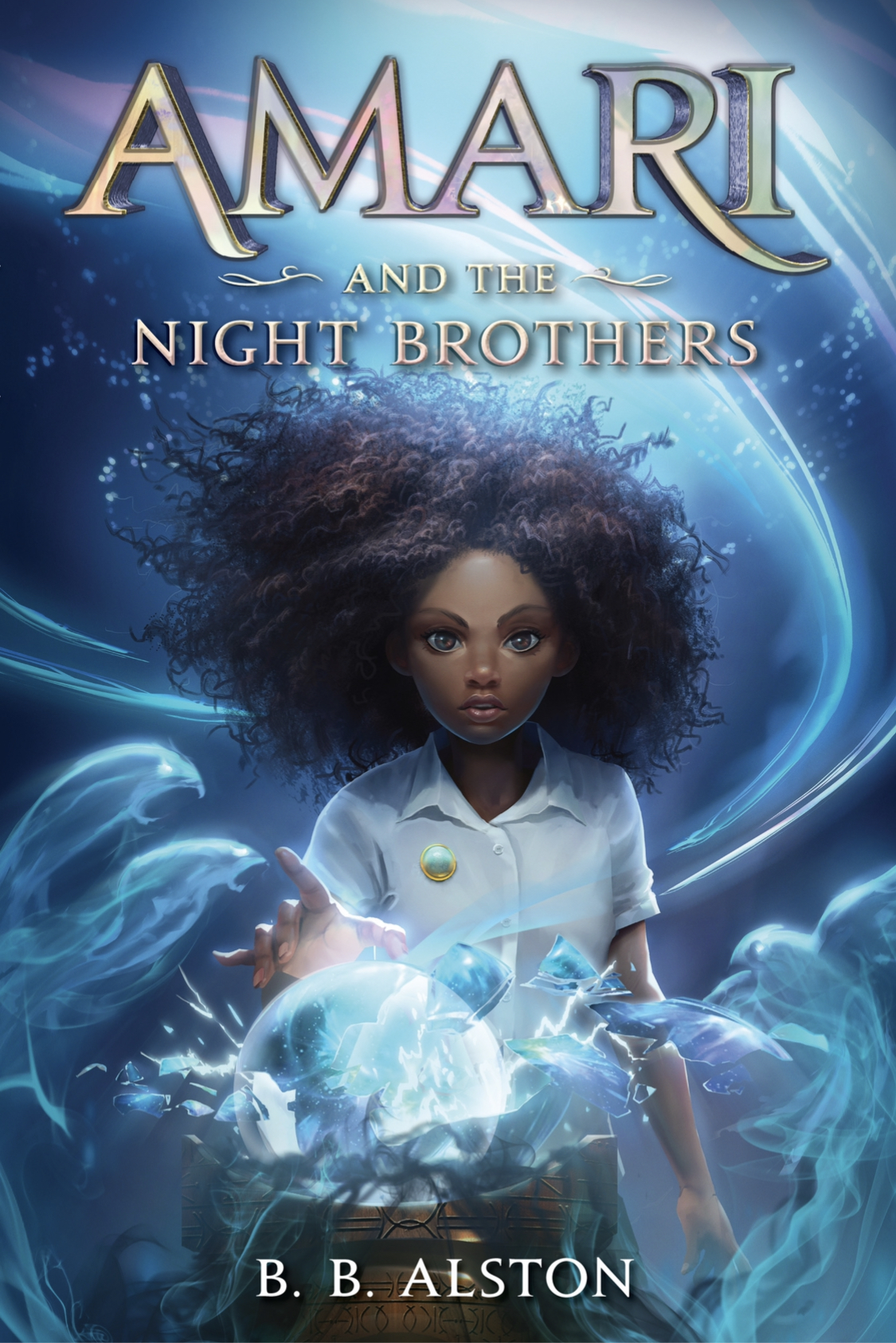 So, you've probably all read AMARI AND THE NIGHT BROTHERS by B.B. Alston, right? I mean, both of my kids read it before me–twice. But I knew it was the beginning of a series (the second book just came out!), so I held off on reading.
Oh my gosh, I understand all the hype now! This book deserves every single accolade it's received. From the opening pages I got total Men in Black vibes, except with so much more than aliens. Amari gets introduced to the supernatural world and then discovers she's a magician–but that's bad. How's that for a twist? Usually being a secret magician is the good news.
I loved Amari and all the other characters in this book so much. Everyone is so well drawn, and I have to give B.B. Alston a slow clap for hitting me with a twist I did not see coming. It was the perfect kind of twist–the kind where as soon as it happened I could see every seed he planted that I'd ignored. That is just masterful. I haven't had a chance to read the second book but I will definitely not have the willpower to put it off until the third book is on its way.
---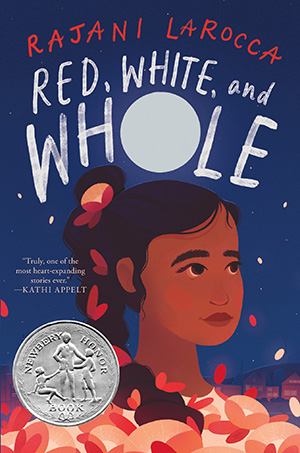 I loved Rajani LaRocca's first book, MIDSUMMER'S MAYHEM, and have been meaning to pick up another of her books forever (she's been on a total publishing tear, so it's hard to keep up!). I'm so glad I picked up this one. RED, WHITE, AND WHOLE is a Newberry Honor book and so deserving.
It's the story of Reha, the only Indian American student at her school in the early 1980s. She feels torn between two worlds–her tight-knit Indian community at home and on the weekends and American middle school during the week. She isn't sure how to fully embrace either identity or blend them.
Just when Reha feels like she fully fits in at school, she discovers her mother is very sick, and it changes her perspective all over again. Written in verse, this book is a quick read but packs a strong emotional punch. I felt Reha's tug of war between the two worlds, her love for her family and friends, her journey as she started to discover who she would be as an Indian American. I highly recommend this gorgeous book.
---
I have some other middle grade books on my TBR, so hopefully it won't be as long before my next MMGM!
I'd love to hear if you've read any of these and what you thought–or if any are completely new to you.