On May 2, 2012, I hit publish on my first blog post, basically a "Hi, I'm here!" in preparation for the next day, when I posted my entry for The Writer's Voice contest. Today I'm celebrating six years of blogging. I love all of the people I've gotten to know through blog hops like Marvelous Middle Grade Monday, other writing contests, and just blogging about the writing and querying process. I look forward to several more years! Whether you've been following me for six years or just stopped by for the first time today, thank you!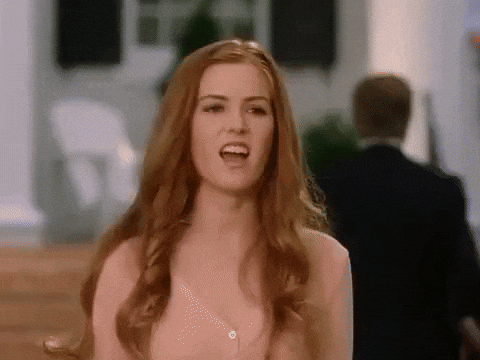 One of my favorite things about my blogiversary is pulling together statistics about my top posts and searches for my blog. It's fun for me, so stick around, and at the end I will be giving back to YOU with an opportunity to win a $25 Amazon gift card. I'm excited there are some new posts in this year's top 10!
Top 10 Posts/Pages in the Past Year
10. MMGM: ONCE UPON THE END by James Riley – The finale in Mr. Riley's HALF UPON A TIME series. I highly recommend it, as well as his STORY THIEVES series. I just reviewed the final book on Monday.
9. How to Research Agents: Creating a Detailed Spreadsheet – This post is the first in a series on how to research and track agent responses. If you are a spreadsheet junkie like me, you will love it!
8. What I've Learned in Six Years of Querying – This post is my annual roundup of what I've learned each new year of the querying process. In year six: increasingly difficult talks with non-writer friends, trying new writing/critiquing strategies, the value of pursuing an R&R even if it doesn't turn into an offer, becoming numb to rejections, and living off moments of hope. Look for what I've learned in seven years July 11–unless an agent offers before then (HINT HINT).
7. FINDING AUDREY and a Couple of Other YA Books You Should Read – This 2015 post is new to my top 10 list this year. It includes mini-reviews of FINDING AUDREY by Sophie Kinsella, THE APOTHECARY by Maile Meloy, and THERE WILL BE LIES by Nick Lake.
6. A Glimpse at My Agent Spreadsheet: Middle Grade Books I've Read – The post that started my page listing middle grade and young adult books agents represent (see No. 2 below).
5. Series Recommendation: DIVERGENT by Veronica Roth – The next two on the list are both popular YA series.
4. YA Series Recommendation: The Selection by Kiera Cass
3. Subjectivity and Why You Should Get Multiple Opinions – Subjectivity is such an important aspect of the journey to publication. I'm not surprised this post continues to see a lot of visits. It's so important to get MANY opinions on your manuscripts.
2. MG/YA Agents & Their Books – I created this page a few years ago because I couldn't find anything like it, and apparently others can't either since it's so popular. I maintain it as a resource for writers who want to read up on agents' books before querying.
1. Remembering a Friend Lost Too Soon: Ashley Gammon – Two years ago this past January, my friend and former colleague Ashley passed away unexpectedly. I wrote this post as my own tribute to her, and for the third year in a row this post has been the most visited on my blog. Unfortunately, last year another young woman who shared her name also died unexpectedly and people who were searching for answers ended up on my blog, so friends of both Ashleys continue to return to this tribute.
Top 10 Posts/Pages of All Time
Some of these are the same, but humor me :). Also, it's interesting to note that when I started this blog, I was writing middle grade and reviewing a middle grade book every week, so these older MG reviews are likely to have more traffic over time.
10. MMGM: WHEN THE BUTTERFLIES CAME Trailer Reveal, Interview and Giveaway! – An excellent middle grade book that isn't part of a series, per se, but several books that are connected.
9. MMGM: ONCE UPON THE END by James Riley
8. Series Recommendation: DIVERGENT by Veronica Roth & MMGM: THE UNWANTEDS: ISLAND OF SILENCE – These two have the exact same number of views! What are the odds? Since DIVERGENT was already in my other list, I'll focus on THE UNWANTEDS: ISLANDS OF SILENCE, which is the second book in a popular middle grade series. I'm sure if I had reviewed the first book, it would be on here instead.
6. About – Hey, thanks for reading about me :). (This link has been removed as it is from my old blog.)
5. MMGM: SAMMY KEYES AND THE HOTEL THIEF – In previous years, this book has been in the top 10 for the year as well. It's the first in an eighteen-book middle grade mystery series. I haven't made it through all of them yet as I've been spreading them out, but they are fantastic!
4. Before the Draft: Outlining in Scrivener – This post is listed on a Scrivener site somewhere and so continues to receive many visits.
3. A Glimpse at My Agent Spreadsheet: Middle Grade Books I've Read
1. Remembering a Friend Lost Too Soon: Ashley Gammon
Top 5 Searches of the Past Year
Unfortunately there are more than 400 search terms WordPress is unable to identify for me, but here are the top five searches WordPress can tell me.
5. Random questions – My favorite was: "is mason ment to be with a girl michelle". I wonder if this was a guy named Mason trying to answer this question or if it has to do with some book/movie/TV show?
4. Writing-related searches – By far the most common writing question that led to my blog was why you needed to get multiple opinions on your work. I wonder if this question originates with new writers because I remember being afraid to put my work out there with my first manuscript. Now it seems so obvious to me that we need multiple opinions, but it wasn't then. Definitely find those other writers you can trust with your work. Different readers will interpret your words differently, and it's best to get those opinions before you approach agents or editors.
3. Agents who represent middle grade/young adult books – Most were searches for particular agents, but there were several searches for agents who represent either middle grade or young adult, and they definitely can find that on my list of MG/YA agents and the books they represent!
2. Searches about Ashley – People continued searching for answers about both Ashleys and arrived at my blog.
1. Books I've reviewed – I'm sure you can tell which books topped these searches based on the books listed in my stats above.
So that wraps up my statistics. Now on to the giveaway! Because all anniversaries deserve celebrating, I'm giving away a $25 Amazon gift card that you can use toward anything you choose. I'm happy to make suggestions :). To enter, comment on this post by May 9 or, for extra entries, click on the Rafflecopter link. Good luck!
And as always, let me know if there's anything in particular you'd like me to cover on the blog. I'm open to suggestions!
Note: This giveaway has ended.