If you follow me on Twitter, you may have seen this tweet a little over a week ago:
But a tweet really isn't enough gushing for Joy's book. I was trying to remember exactly when I "met" Joy, and so I turned to my email (where I keep EVERYTHING). Anyway, I was reminded that Joy reached out to me during WriteOnCon in 2013. I knew it was a long time ago because she read my MG sci-fi, THE DEXELON TWINCIDENT, but wow!
Since then, Joy has done so much to give back to the writing community, and I'm thrilled to do even the smallest bit to promote her book. I read BLOOD WATER PAINT on a three-hour car ride from Springfield, Mo., to St. Louis, then carved out an extra half hour to finish when we arrived home. And then I had to go search online for extra information about the main character, Artemisia Gentileschi, who was a real person. I guess maybe I'd better share the description :).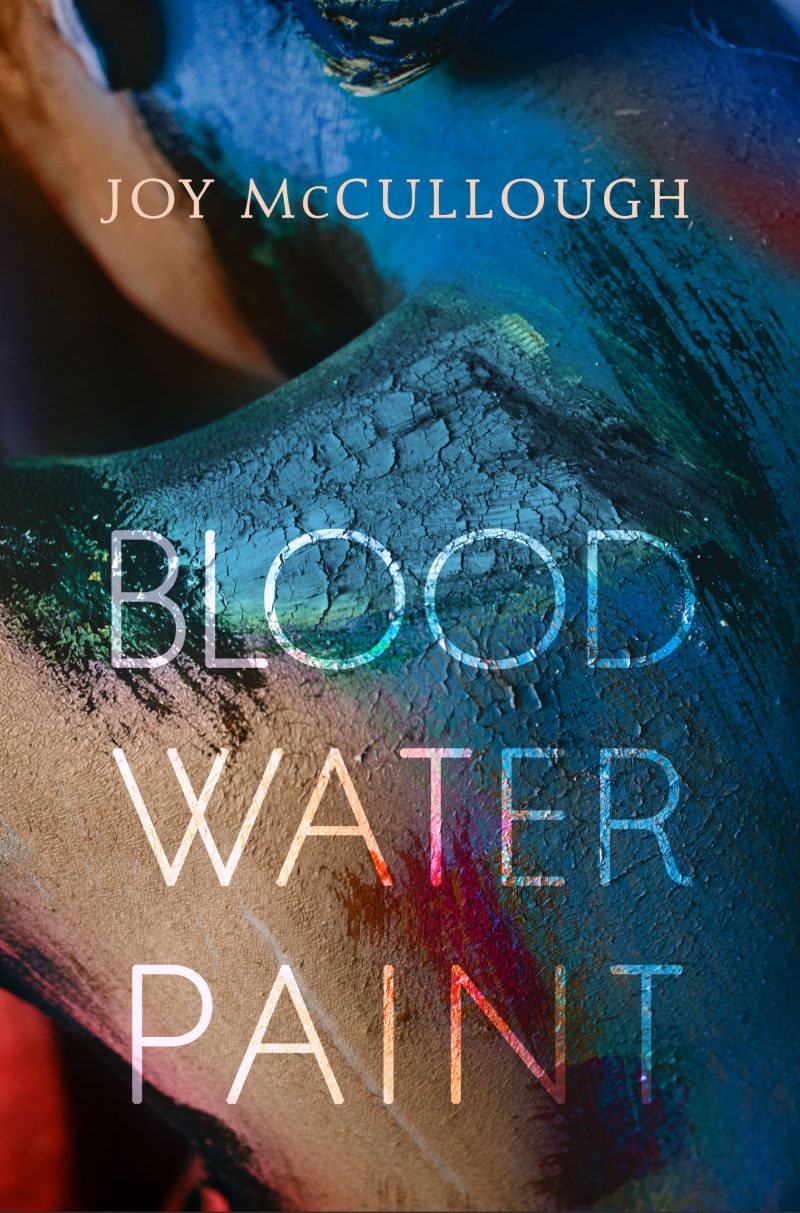 Her mother died when she was twelve, and suddenly Artemisia Gentileschi had a stark choice: a life as a nun in a convent or a life grinding pigment for her father's paint.
She chose paint.
By the time she was seventeen, Artemisia did more than grind pigment. She was one of Rome's most talented painters, even if no one knew her name. But Rome in 1610 was a city where men took what they wanted from women, and in the aftermath of rape Artemisia faced another terrible choice: a life of silence or a life of truth, no matter the cost. 
Joy McCullough's bold novel in verse is a portrait of an artist as a young woman, filled with the soaring highs of creative inspiration and the devastating setbacks of a system built to break her. McCullough weaves Artemisia's heartbreaking story with the stories of the ancient heroines, Susanna and Judith, who become not only the subjects of two of Artemisia's most famous paintings but sources of strength as she battles to paint a woman's timeless truth in the face of unspeakable and all-too-familiar violence. 
Here are the five things I loved most about the book.
1. The art – I've always loved art. My favorite period is Impressionism, but I enjoy strolling through museums and exploring art through the ages. I loved reading Artemisia's point of view as she tackled various subjects and attempted to solve challenges of perspective and color.
2. The structure – I expected this novel to be completely in verse, but it surprised me with narrative sections written in the voice of Artemisia's mother. These stories of Susanna and Judith were perfectly woven into the broader story of what Artemisia was experiencing, giving her strength and comfort.
3. The verse itself – I was hooked from the very first lines.
Everything begins from here:

the viewing point,

the place where you stand,

your eye level.

That single point on the horizon

where all other lines

converge.
4. The message – What an amazing story of a young woman who doesn't back down, continuing to defend herself even when she's publicly ridiculed and physically tortured by the court. It made me heartsick to read what was done to Artemisia, and yet parts of her story–the ridicule and disbelief after a rape–are unfortunately not just a tale relegated to history.
5. The hint of the supernatural – Beyond the memory of her mother, Artemisia is not alone, but I don't really want to give away anything more than that.
I highly recommend this book. However, as mentioned above, it does include a rape, and while it's not described in detail, that could still be triggering for some. If you've read BLOOD WATER PAINT, I'd love to hear what you thought too.