It's April 24, which means we are now at 4 months to the release of YOUR LIFE HAS BEEN DELAYED. It's getting closer!!!
I've been counting down the months leading up to release with behind-the-scenes information about the book. In case you missed any of the previous features, they included:
I've been (sporadically) participating in #AuthorLifeMonth over on Instagram, and the prompt for today happens to be "Inspiration." So for today's monthly countdown feature I decided to go ahead and tackle one of the most popular questions authors are asked:
What inspired you to write this book?
That probably seems like an easy question to answer, and sometimes it is for me. I will have watched or read something that sends me off in another direction, and I can pinpoint exactly why I decided to write a particular manuscript. When it's time to answer this question about book two, I will be able to narrow it down to the exact minute that inspired the story. (Sorry not sorry for being a total tease!)
However, when it comes to YOUR LIFE HAS BEEN DELAYED, the first few times someone asked me this question, I didn't have a clear answer. I just had this long, rambling note in the app on my phone (spoilers omitted):
The note was dated September 2017, but as it had been added to over time and also included other story ideas, I had no idea when I'd originally jotted it down.
So I kept thinking back and finally traced the inspiration to February 2017, when I tagged along on my husband's business trip to Australia. On our return flight, we left Sydney on Feb. 27 at 11:30 a.m. and arrived in L.A. on Feb. 27 at 5:35 a.m. I know it wasn't really time travel, but it felt like it, and I even Tweeted about it at the time.
I remember thinking: What if you got on a plane and landed in a totally different year? And how many ways would that mess up your life?
Thus the rambling, stream-of-conscious note…
But the inspiration goes back even further than this trip, as I've always been fascinated by time travel, from when I was a kid and first watched Back to the Future. I love time travel done well, and back in December I shared my favorite books, TV shows and movies here on the blog. But I've always known that if I were to tackle it myself, it would have to be in a unique way, because it can be tricky. Like:
If they're traveling to the past, are they now interfering with it, or is it an alternate version of the past? (Don't get me started on Captain America and Endgame…)
And if the characters travel to the future, how does the future look? How have technology and society advanced? (I love watching Back to the Future II and analyzing what they predicted correctly/falsely for 2015.)
So I was inspired to write a story that would bring someone from the past to the present–or a present two years after I was writing the book. That seemed safe. Things shouldn't change too much in two years…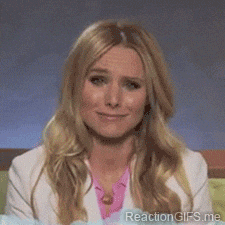 So, yeah. If you do the math, my book takes place in 2020. It was originally scheduled to release in January 2021. And because of how far in advance things typically happen in the publishing world, all of my major edits were already completed before the pandemic hit. Which doesn't mean we couldn't have still made additional changes, particularly after the book was pushed back to August 2021. And so I do often get this question:
Did you write the pandemic into this book?
Um, no. Definitely not inspired to write that into my book. It would have totally changed the story. I'll just leave you with this author's note included in the back of my Advance Reading Copies–and also to be included in the finished book.
Many times I've wished I lived in this alternate reality Jenny popped into. But at the same time, the book is about Jenny learning to adapt, and we've all learned from this past year, too, haven't we?
But enough philosophizing. There will be just three more countdown features before YOUR LIFE HAS BEEN DELAYED releases. If you have a special request for a topic you'd like me to cover, please let me know in the comments!