Happy Thanksgiving week! What are you thankful for this year? My debut group, #the21ders, held our monthly Twitter #debutauthorchat yesterday, and the topic was Gratitude. You can check out the chat here if you'd like to learn about some of the fantastic middle grade and young adult books that debuted in 2021 and what we learned.
I'm very thankful for my family and friends this year, as always. I'm so grateful my book is out in the world and to everyone who has helped make that happen, has read and shared about it, or just encouraged me along the way. I'm also super thankful for all of the other great books out there that I get to read. Here are a few I've enjoyed recently.
---
I am always on board for a good YA rom-com, and NOT HERE TO BE LIKED by Michelle Quach adds in the enemies-to-lovers trope with a really interesting twist.
It's about high school junior Eliza Quan, who expects to be elected editor-in-chief of the school newspaper by her peers thanks to three years of dedicated work and her current position as managing editor. But when newcomer Len DiMartile decides to run at the last minute and gives an engaging speech, the staff elects him instead. Stunned and frankly outraged, Eliza writes a manifesto for herself, but it somehow ends up published and sparks a feminist movement, with her calling on Len to resign. Things get even more complicated when she starts to have feelings for Len.
I really loved Eliza as a character. She's strongly rooted in what she wants and believes, but she also doesn't set out to start to start a feminist movement. At the same time, when it happens, she doesn't shy away from speaking out, and she learns that there are many different ways to be a feminist. I really appreciated that aspect of the book, along with the new friendships Eliza made. I also enjoyed the romance and thought Len was a good foil for her. I highly recommend you add NOT HERE TO BE LIKED to your TBR!
---
I flew through THE INHERITANCE GAMES, the first book in this series by Jennifer Lynn Barnes, so I was anxious to pick up THE HAWTHORNE LEGACY, and it met all my expectations. I don't really want to say too much about it in case you haven't read the first book, which was appropriately billed as ONE OF US IS LYING meets "Knives Out." The first book followed Avery Grambs, who unexpectedly inherited billions out from under the Hawthorne family.
In this second installment, she is moving forward after some interesting discoveries from the first book. She thinks she might know her connection to the Hawthorne family and why Tobias Hawthorne chose her, but as in the first book, there are many twists and turns. And in addition to the super compelling mystery, there are also the relationships with the Hawthorne grandsons. So complicated to be interested in two brothers…
I thought this was going to be a duology, but the storyline definitely didn't wrap up. Looking forward to seeing how it all ends!
---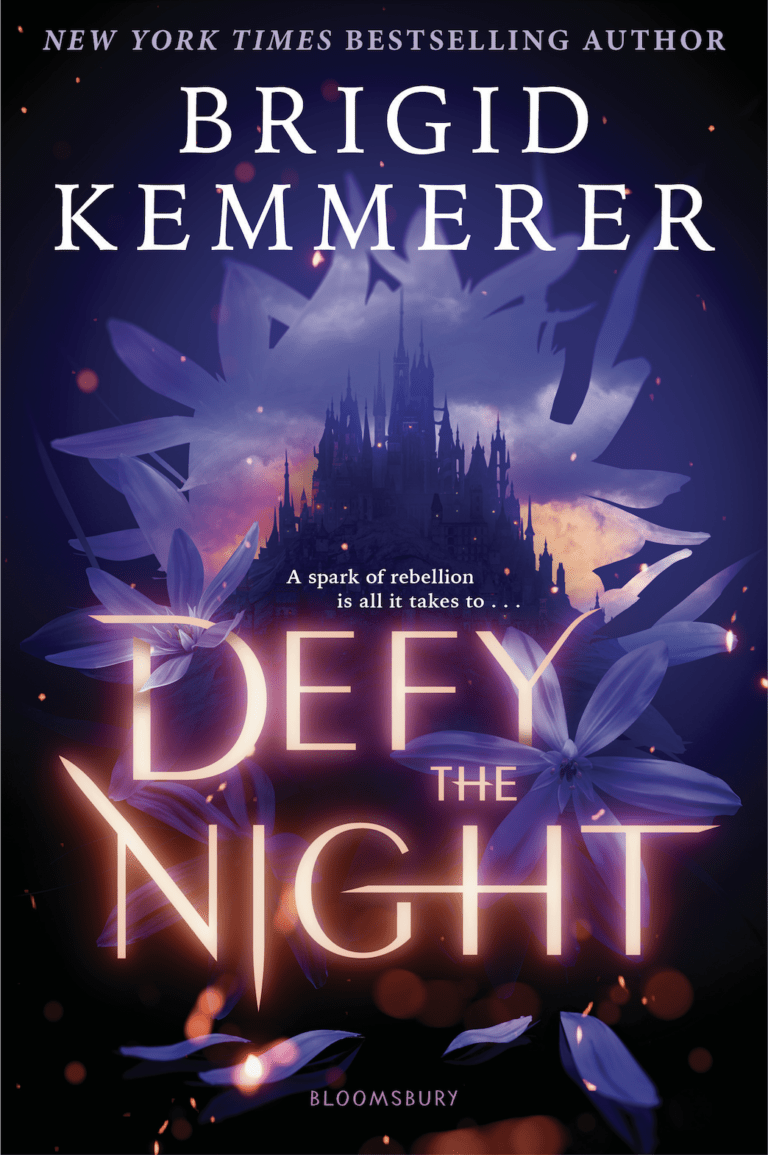 I loved Brigid Kemmerer's Cursebreakers series, so I was anxious to read her new YA fantasy series, starting with DEFY THE NIGHT. I thought it might be something in a similar vein, and it surprised me in the most wonderful way.
It's the story of a kingdom torn apart by a deadly virus, the rulers trying to keep things together the only way they know how, and the people risking their lives to save those who can't afford the costly cure. What I love most about this book is that it examines all sides so thoughtfully, how there appears to be a clear line of right and wrong but when you know why the choices are made, there's so much more to it. I really appreciated how the book encouraged readers to look deeper at the reasons behind things–not necessarily to excuse the actions but to work toward better decisions going forward.
Also, the romance is fantastic, and I loved the characters. I could not put this book down and am anxiously awaiting the next one. Bravo, Brigid Kemmerer!
---
I finished THE JASMINE PROJECT by Meredith Ireland with the biggest smile on my face. And isn't that the best feeling when you finish a book?
Here's the story: it's graduation week for Jasmine Yap, and she's been with the same guy, Paul, all through high school. Her family and friends can all see he's not right for her, but she's planning a future with him, starting in August. When he cheats on her but it still just turns into a summer break with them seeing other people, her family devises The Jasmine Project: a bachelorette-style contest with three guys they think will show Jasmine she's worth so much more than what Paul has led her to believe.
There's so much I love about this book I don't know how to summarize it quickly, but here goes. Jasmine's family is big, complicated, kind of out of control, but also super lovable. The boys they choose are each charming in their own way, with one that might just be perfect. And most of all, I loved Jasmine's growth in the story, as she figured out what she really wanted for herself and her future.
---
What have you been reading lately? I'm always looking for recommendations!