Happy Cyber Monday! Looking for some books to order? I have some suggestions!
Of course, if you'd like to order mine, that would be awesome too, and signed copies make extra-awesome gifts! You can get signed copies of MY SECOND IMPRESSION OF YOU at The Novel Neighbor, Main Street Books, Left Bank Books or Parnassus Books. You can also get signed copies of YOUR LIFE HAS BEEN DELAYED at The Novel Neighbor or Main Street Books.
But back to the recommendations…
---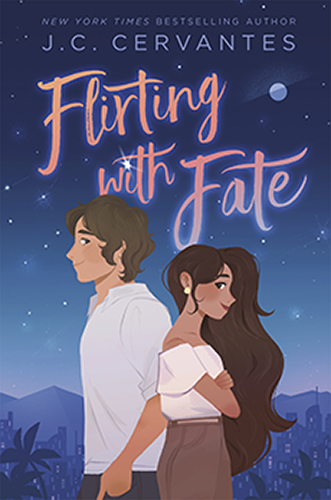 What a completely enchanting book! If I'd had the time to sit and read FLIRTING WITH FATE by J.C. Cervantes in a single sitting, I absolutely would have. Starting with the prologue from Fate that warns us a storm is about to claim one life, two hearts, and six destinies, I was hooked.
The story follows Ava Granados, whose grandmother is set to give each of her three granddaughters a blessing upon her death (her grandmother's gifted blessing was song). But the aforementioned storm causes Ava to end up in a fender bender with Rion at the exact moment her grandmother sends out the blessing from her deathbed, and he ends up with it instead. So she has to befriend him in order to retrieve the blessing–and due to some baggage from her mother, Ava's not so keen on relationships.
Throw in her ghostly grandmother, a saint guide, and Ava's big-hearted sister, and you have a truly superb cast filling out this book. I loved every single character and how they impacted Ava. All the threads are woven together so well. It's a lovely romance, but it's also a fantastic family story. Go pick up this book!
---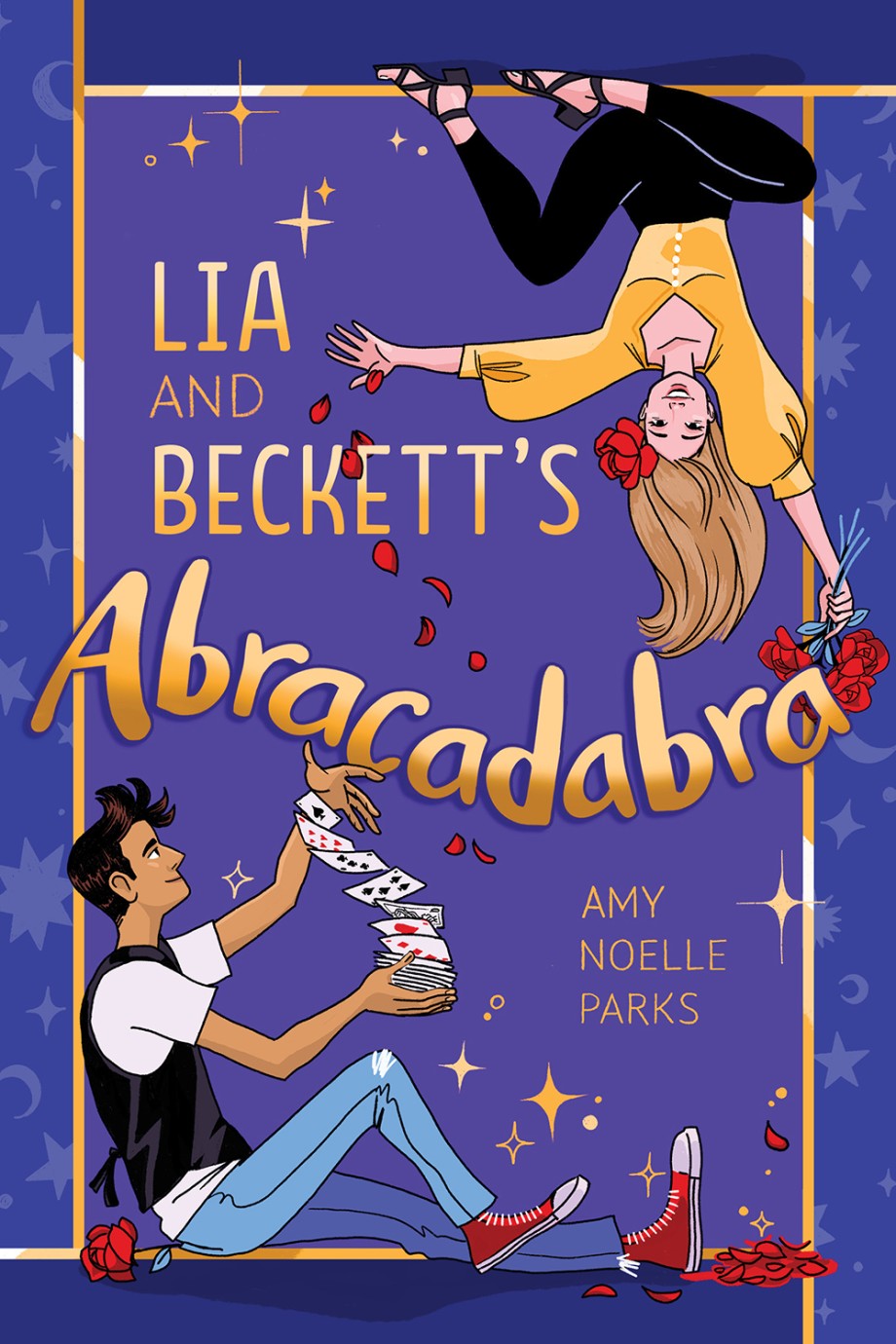 Okay, so I've read a ton of YA romance that involves magic, but usually it's, like, the "magic is real" kind of magic rather than the "pick a card" kind of magic. I love that LIA AND BECKETT'S ABRACADABRA by Amy Noelle Parks is set in the world of stage magic. Honestly, after reading it, I'm wondering why I haven't read more books like this!
Anyway, the setup is that Lia's grandmother was once part of a famous magic act with her first husband, Henry Blackwell. Things ended badly, and she never performed magic again–plus she hates all Blackwells. But she still passed on her love of magic to Lia. She sets up a magic contest that involves Henry's grandsons–who are off-limits romantically–as well as another boy involved in the magic community. The winner gets a theater.
Complication: Lia is immediately intrigued by Henry's grandson Beckett before she knows who he is. They go from flirty to enemies to reluctant conspirators as they uncover some shady dealings in the town full of magic. It's a fun romance, but it also tackles misogyny in the magic community as well as being confident in yourself. A great read!
---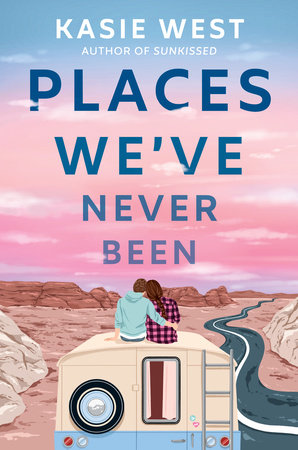 Do you have auto-buy authors? Kasie West is definitely one of those for me. Her signature blend of heart-warming romance mixed with realistic family dynamics gets me every time.
In PLACES WE'VE NEVER BEEN, Norah is excited to be going on a road trip with their old family friends, including her former best friend, Skyler. They were inseparable as kids, until he moved away at age thirteen. While she has a new best friend, it's just not the same as the friend who knew her from early childhood. They've lost touch, but she's sure their friendship will snap right back into place.
But of course it doesn't, because then where would the story be? There were multiple questions for readers to answer. Why is Skyler so stand-offish? Why are the two families going on this road trip now, after all these years? The progression from enemies to friends to maybe something more with the backdrop of the road trip and deeper family issues is so well drawn. Another great Kasie West novel for the collection!
---
Like many other YA readers, I've been anxiously awaiting Jenna Evans Welch's next book, and it packed the same emotional punch as her previous books but included a new twist of magic. I loved it!

The story follows Willow and Mason, who both end up in Salem, Massachusetts, for differing reasons. Willow's aunt has died, leaving her mom a house. But the thing is, Willow didn't even know this aunt existed. Her mom has a lot of secrets, including the fact that their family is full of witches.

Meanwhile, Mason has spent his life in the foster system, hoping his mom will recover from addiction and he can return to her. He's just been placed with her best friend from high school. But he's reluctant to let anyone in or try to fit in to her family.

The book is told in alternating points of view, and it's one of those stories where the tension is outside of the romance. I actually teared up during this story, and that's rare for me. But it was in a good way. I just wanted both of these characters to find home and each other in the end. I think this might be my favorite Jenna Evans Welch book yet!
---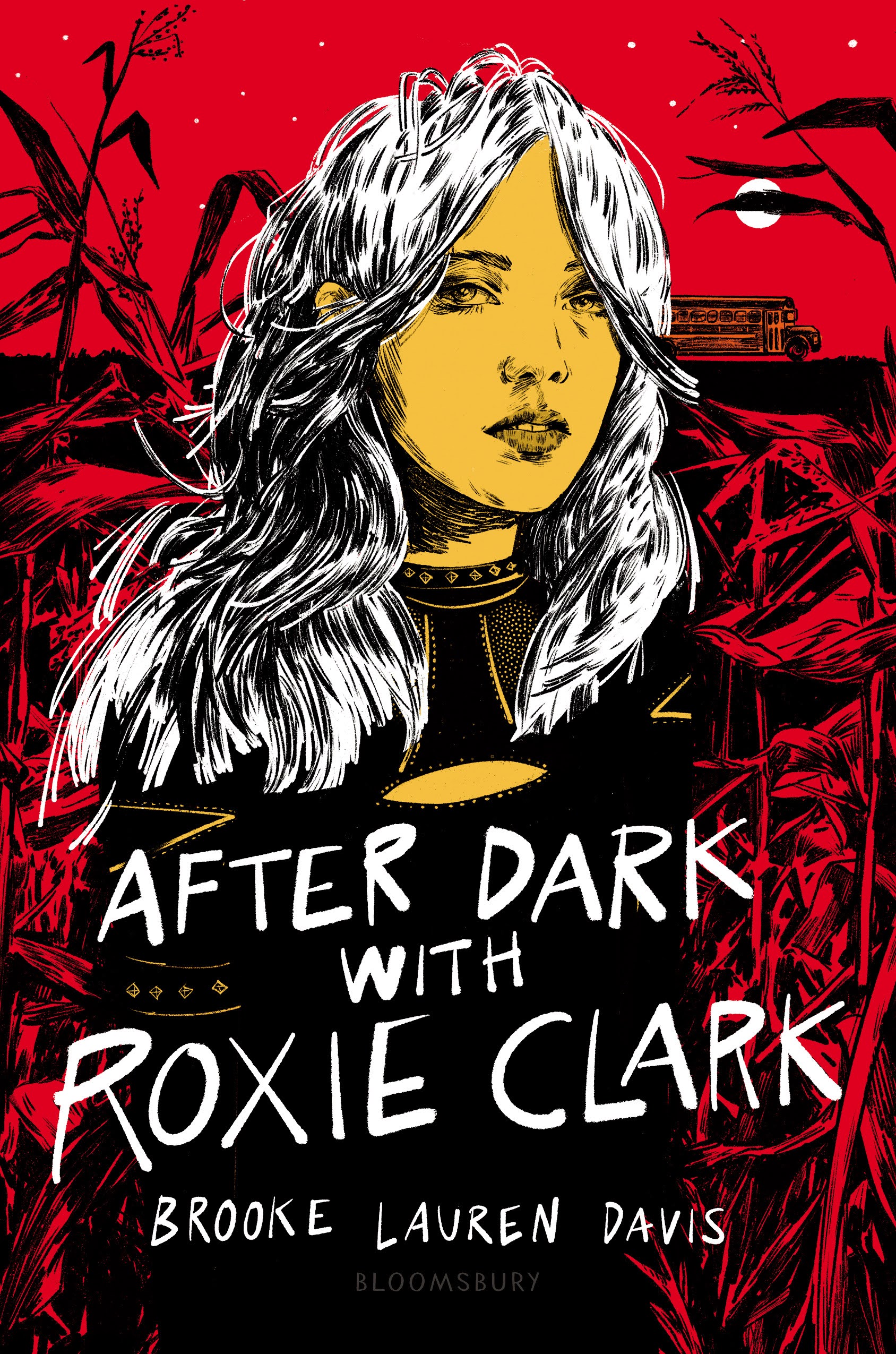 It's always the right time for a good twisty murder mystery, right? AFTER DARK WITH ROXIE CLARK by Brooke Lauren Davis is set around Halloween, but the focus is on solving the tragic murder of Roxie's sister's boyfriend a year ago.
Roxie and Skylar were never the closest of sisters, but ever since Colin's death, Skylar's shut down, basically locked in a room. When Roxie finds a note that spurs Skylar to emerge and start investigating the cold case, it puts Roxie's best friend–and Colin's half-brother–Tristan in the spotlight. She's torn between helping her sister and trusting the boy who's always been there for her.
This book is filled with so many twists and turns, and it's really well done. It had me doubting my own convictions about who was guilty more than once. In addition, it packs some serious emotional punches on multiple fronts. A great addition for anyone who enjoys murder mysteries!
---
Next up on my TBR is STELLARLUNE by Shannon Messenger, although I need to read a recap of the previous book since it's been two years. What are you reading?