My reading was back up this year. I finished 101 books, with a good mix of young adult, middle grade, and adult. I'll include the breakdown at the bottom of the post. But on to the fun part–my ten favorite reads of 2019! They're listed in alphabetical order by author.
IN SOME OTHER LIFE by Jessica Brody – This book is from a couple of years ago, but I just got to it in 2019. I love books that consider the question of what your life would be like if you'd made a different choice. This particular story follows Kennedy as she discovers what her life would have been like if she'd gone to a prestigious private school instead of staying at the public school. That decision has ramifications for many people in her life, and I loved seeing it play out.
---
FINALE by Stephanie Garber – The first book in this series, CARAVAL, was one of my favorite reads of 2017, and the finale (😉) makes it on the list for 2019. I was fortunate enough to meet Stephanie Garber when she came through town, and since I was the last person in the signing line, I started reading. The book kept me completely gripped and up late reading, not completely sure how it would all turn out. It's the best kind of anticipation.
---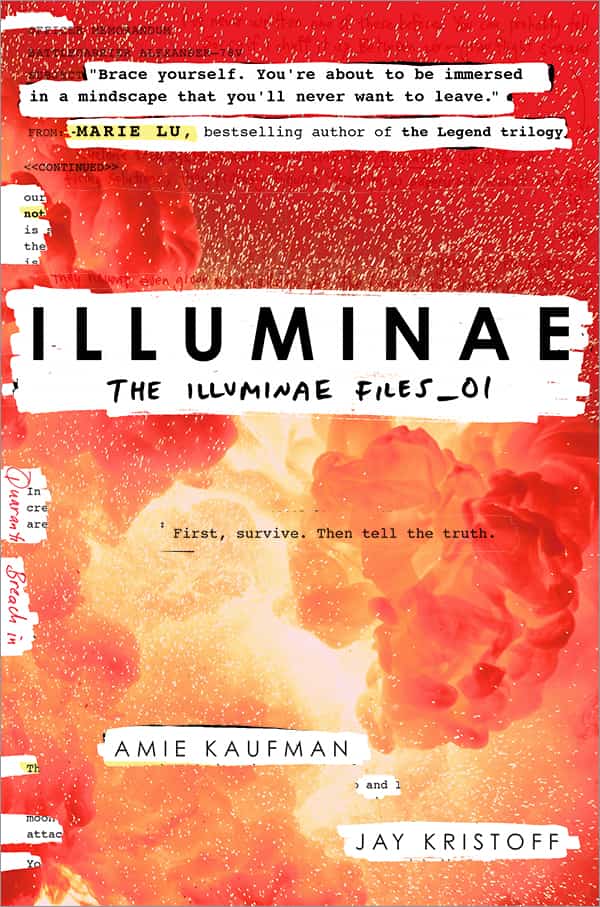 ILLUMINAE by Amie Kaufman and Jay Kristoff – I don't know why I hadn't read this book before. It's one of those that I'd seen everyone talk about and I just hadn't gotten to. Now that I have, I totally get why it's so popular. I read this book in less than 24 hours. I loved the unique dossier format. I loved the characters. I loved how the stakes just kept getting higher and twisting in new directions. I haven't had a chance to get to the other two books in the series yet due to general life craziness, but they are very high on my list for 2020!!
---
MIDSUMMER'S MAYHEM by Rajani LaRocca – 2019 has been an exciting year for my fellow 2017 PitchWars mentees. It's been fun to watch books that were in the contest out in the world. With its premise of baking meets A Midsummer Night's Dream, MIDSUMMER'S MAYHEM was one of the PitchWars books I was most looking forward to, and Rajani totally delivered. I loved how well the plot of the Shakespeare play was incorporated into the modern world and seamlessly explained for a middle grade audience. And the baking throughout the story just made my mouth water. I can't wait for Rajani's next book!
---
CROWN OF CORAL AND PEARL by Mara Rutherford – I'd been anxious to read this book since I first read the description. Nor and her identical twin sister, Zadie, live on the floating village of Varenia. Every generation, the most beautiful girl is chosen to go marry the crown prince of Ilara and move to land. Zadie is chosen, but when she's injured, Nor goes in her place. I do love a good twin story! This book was completely engrossing from the first page, and the stakes kept changing and getting higher. I really loved how it was almost like two stories—the first half a story of sisters and the second full of intrigue on land with danger and romance. Nor is a strong female character I was rooting for throughout the story, and while the love story was great too, it didn't take over from her main goal, which is protecting her home. I can't wait to see what happens in the sequel!
---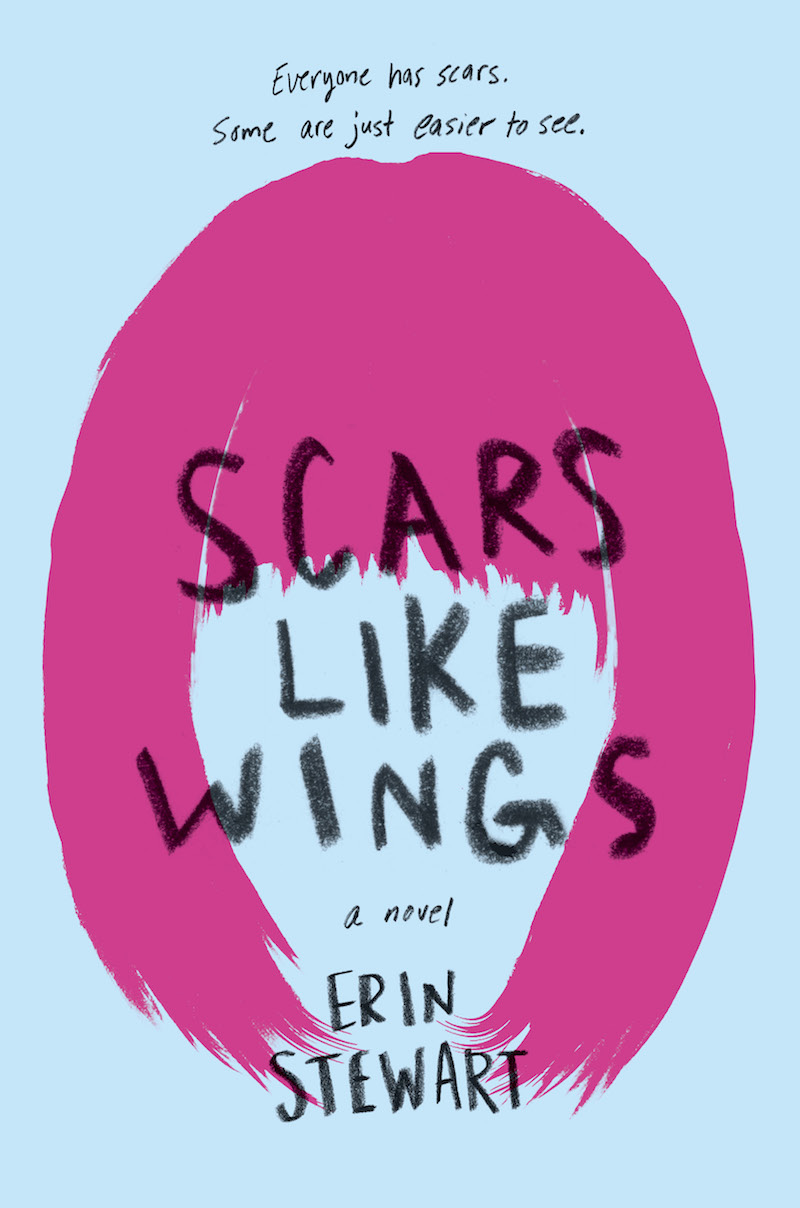 SCARS LIKE WINGS by Erin Stewart – So I'm that reader who will generally shy away from a book if I think it will make me cry, and I was afraid that would be the case with SCARS LIKE WINGS, but it surprised me in the best possible way. It's about burn survivor Ava, who lost her parents and was severely burned in a house fire. Now she's going back to school. The very first line set the tone for the book: "One year after the fire, my doctor removes my mask and tells me to get a life." I could tell from that opening that there would be more than just sorrow in the story, and I'm so glad I read this book. It's hard at times, but even so it's one I'd read again.
---
ACROSS A BROKEN SHORE by Amy Trueblood – With her second book, Amy once again delivers a well-researched historical novel with a strong young female character who stands up for herself believably within her time. The story follows Willa, whose family expects her to be a nun, but who feels called to a career in medicine. It's set against the backdrop of the construction of the Golden Gate Bridge in 1936. I love how well Amy portrays Willa's family and her struggle to meet family obligations while also staying true to herself. Amy is a wonderful friend to the writing community and to me personally. If you haven't already read this book, add it for 2020!
---
THE MULTIPLYING MYSTERIES OF MOUNT TEN by Krista Van Dolzer – I love how Krista captures the middle grade voice so well, and this book was extra-fun thanks to being set in the unique location of a math camp. I was privileged to read an early copy, and she let me work out the logic problem included ahead of time. Yes, I was a total math geek in school and you might have even found me on the math team in junior high :). But definitely check out this book. I mean, if nothing else, the cover should sell you on it.
---
FAME, FATE, AND THE FIRST KISS by Kasie West – Somehow I didn't have a Kasie West book on my list of favorites last year after her being on my list for several years in a row, but this year she's back on there with FAME, FATE, AND THE FIRST KISS. I loved that the frame of the book was the character making a campy zombie movie based on a book series. As usual, the dialogue and romance were top-notch, as well as the supporting cast of family and friends. I know I'm behind on one of Kasie West's 2019 releases, so maybe that one will end up on my 2020 list.
---
WHITE ROSE by Kip Wilson – Kip is my longtime critique partner and I've already shouted about this book quite a bit this year, so it shouldn't surprise anyone that it makes my list of favorite reads. From the moment Kip first told me about WHITE ROSE when we were sitting in a hotel room at NESCBWI in 2016, I was immediately gripped. The story of Sophie Scholl, a young German college student who challenged the Nazi regime during World War II as part of The White Rose, a non-violent resistance group, it's compelling, heartbreaking, and moving. It's beautifully told in verse, and as a result it ends up being a pretty quick read, yet you'll want to go back and read it more slowly to absorb it all over again. Others evidently agree, as it's been named a School Library Journal and Kirkus Reviews Best Book of 2019.
---
So those are my ten favorite reads this year. Of the 101 books I read, here is the breakout:
Young adult: 63
Middle grade: 10
Adult: 25
Non-fiction: 3
The high number of adult books is due to me continuing to weed out books from my shelves. Found quite a few this year I won't be keeping to make room for more YA :).
Do we have any of the same favorites this year? Let me know in the comments!